Examples of the artistry that is the hallmark of a FAZIO CONSTRUCTION project are evident all over town. Like the cloistered Rosary Hall in Amityville for the Sisters of St. Dominic, for example. Or the refurbished William J. Murphy Library at Archbishop Molloy High School. Or the construction of the new St. Mary's Catholic School in Manhasset. All marked by exquisite craftsmanship and an attention to detail that brings class to even the most functional of spaces.
Again, it is because so much of the work of FAZIO is accomplished in-house, and the fact that the company's considerable assets include their own warehouse, their own trucks, and equipment, that those high standards are that much easier to maintain. "We have forty-five men in-house who do all the finishes," notes Gino, "it's just another way we have more control of the outcome of the project."While the high standards set by Gino and John are admittedly challenging, a significant number of the FAZIO workforce have been with the company for more than 15 years, if not 20, all sharing the company's collective vision and core values. "They all have the same pride, and they all look out for each other," notes John. "Our guys really enjoy coming to work."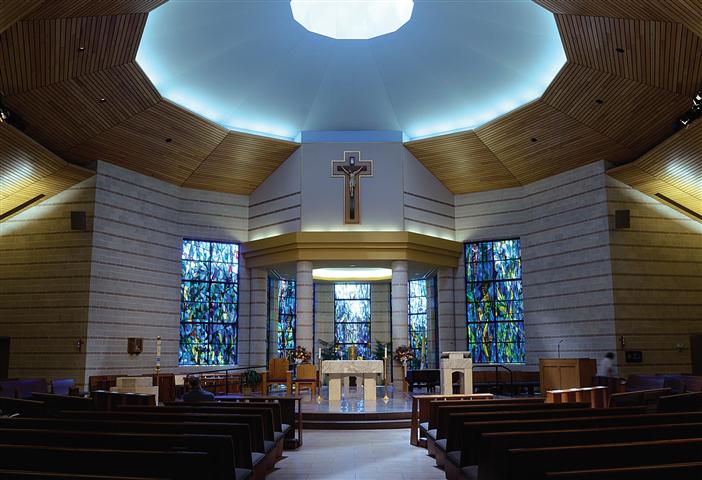 There are any number of factors that can contribute to making the successful accomplishment of any project extremely difficult. For example, the challenges of completing on time and on budget, of working within confined spaces, within occupied spaces, negotiating the complex bureaucracies of the Department of Buildings and other such entities, making sure all subcontractors are on the same page, taking steps to counter potential community resistance, etc.